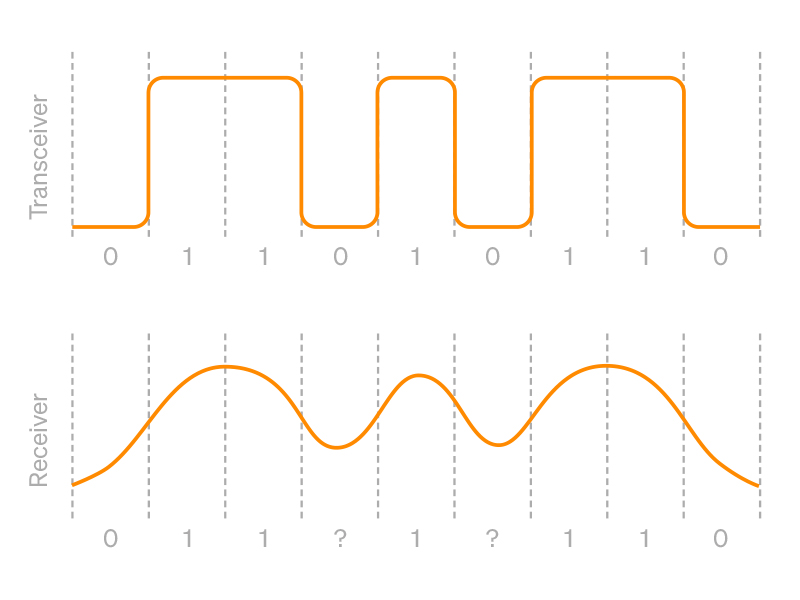 Broadening signals
In fiber optical communication, which is equivalent to the example relating to the rainbow above, dispersion causes different wavelengths, or colors of light, to travel at different velocities in the fiber.
The short wavelength components travel faster than the longer wavelength components, thereby broadening the signal and eventually making it difficult to distinguish a 1 from a 0.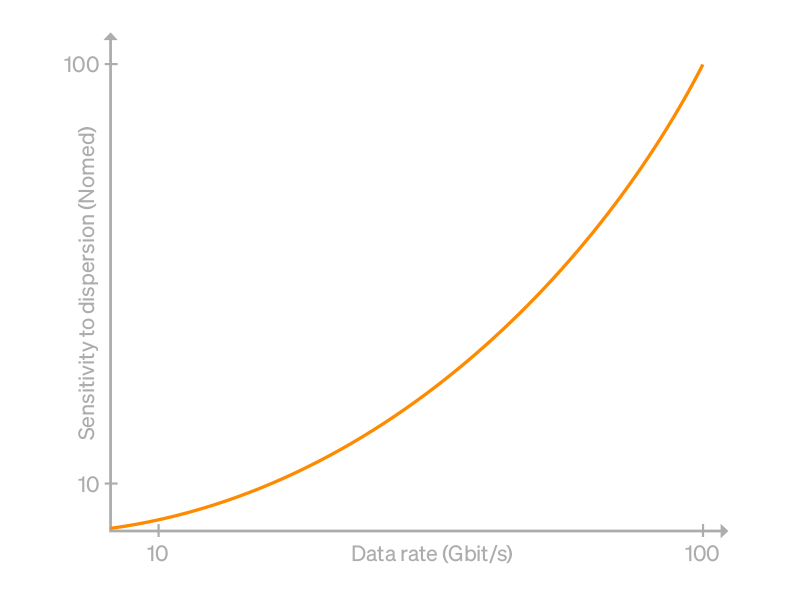 Increasing with data rate
Interestingly, the sensitivity to dispersion scales with the square of the data rate. The sensitivity deteriorates 16 times in the transition from today's widely deployed system of 10 Gbit/s to 40 Gbit/s. An increase from 40 Gbit/s to 100 Gbit/s further increases the sensitivity to dispersion by a factor of 6.25.
Consequently, the sensitivity to dispersion increases by a factor 100 with the ongoing transition from 10 Gbit/s to 100 Gbit/s.